'Together we grow: Together we give'. Ezekiel 47:2
We are a school community and we are a family. We learn together, we support each other, we give our time, our kindness, our love and our compassion to those around us in our school and wider community. We help each other to be ourselves and to be proud of it and to grow in to the unique individuals we are, and as a result, we grow into the respectful and accepting community we all value so much- we are there for each other on each step of our journey.
RSE Primary Education
The Relationships Education, RSE, and Health Education (England) Regulations 2019 have made Relationships Education compulsory in all primary schools. Sex education is not compulsory in primary schools and the content set out in the guidance therefore focuses on Relationships Education.
The content set out in the guidance covers everything that primary schools should teach about relationships and health, including puberty. The national curriculum for science also includes subject content in related areas, such as the main external body parts, the human body as it grows from birth to old age (including puberty) and reproduction in some plants and animals.
It is important that the transition phase before moving to secondary school supports childrens' ongoing emotional and physical development effectively. The department for education continues to recommend therefore that all primary schools should have a sex education programme tailored to the age and the physical and emotional maturity of the children. It should ensure that both boys and girls are prepared for the changes that adolescence brings. School will consult parents before the final year of school about the detailed content of what will be taught. This process will include offering parents support in talking to their children about RSE and how to link this with what is being taught in school.
From Summer term 2021, we will teach RSE to children throughout school using and applying objectives from the new regulations. RSE includes Relationships Education, Health Education and we will also teach some non-statutory elements of sex education. The DfE strongly advise that primary schools teach some age-appropriate sex education lessons to children, enabling them to be able to talk confidently, and knowledgeably about their bodies.
Relationships Education will put in place the building blocks needed for positive and safe relationships, including with family, friends and online. Your child will be taught what a relationship is, what friendship is, what family means and who can support them. In an age-appropriate way, your child's school will cover how to treat each other with kindness, consideration and respect.

Health Education aims to give your child the information they need to make good decisions about their own health and wellbeing, to recognise issues in themselves and others, and to seek support as early as possible when issues arise.
Preparation for Implementation Summer Term 2021

Staff Training
Prior to implementation during Summer term 2021, the Headteacher has undertaken RSHE training with the West Yorkshire Alliance Primary RSHE Hub. The training uses DfE training materials and resources. The supported package was undertaken, which means that there is an expectation and a commitment to cascading the training further in our own settings and wider. The modules completed support the successful implementation of the new RSHE curriculum ;
Effective RSHE Leadership
Mental Wellbeing
Physical health and fitness
Changing adolescent body
SEND and RSHE
Faith and RSHE
Basic First Aid
Drugs, alcohol and tobacco
Respectful relationships (including friendships)
Online relationships/Online and media
Health and prevention
Healthy eating
Families (and people who care for me)
Caring friendships
During the Spring term, all staff in school have also undertaken training using the DfE resources in Leadership of Relationships Education, Health Education and training in Mental Health and Well-being. Both training modules are compulsory modules on the DfE programme.
Further training has also been undertaken by staff in aligning the RSHE curriculum with PE, School Sport and Physical Activity (PESSPA). Vital aspects of the RSHE curriculum can be achieved via our core and foundation subject curriculum offer, in addition to the discrete teaching of RSHE. However, many pertinent cross curricular links can also be effectively made within our extended school curriculum offer.
During the PESSPA and RSHE training, opportunity was had to;
Develop knowledge and understanding of the physical health and ­fitness elements of the RSHE Curriculum, and what is included in the statutory guidance
Gain knowledge and facts to include when teaching about physical health and ­fitness
Have the chance to reflect on school's existing physical health and ­fitness provision, how this aligns with the RSHE curriculum and identify any gaps
Have the opportunity to share good practice and plan our next steps with teachers from other local schools.
Understand the links between the RSHE curriculum and whole school PE, School Sport and Physical Activity provision.
The content of this training will be cascaded to all staff.

CEOP
We have 2 accredited CEOP Ambassadors in school who support curriculum development to ensure that children have the knowledge, understanding and skills to enable them to use the internet, social media and online technologies safely.
Online Safety
We have a member of staff per phase who leads and supports the curriculum for online safety.
Mental Health First Aid
We have a number of mental health first aid trained staff in school who support curriculum teaching and learning, small group support and also deliver bespoke individually tailored support packages.
Basic First Aid
We are fortunate that our children have the opportunity to access basic first aid training as part of our extended school provision, in addition to the daily curriculum offer.
PE,School Sport and Physical Activity
Our provision for PE and well-being is recognised by the Association for PE (AfPE) as being outstanding. Our PE faculty will continue to weave the objectives of the new RSHE guidance into planning and provision.
RSHE Consultation with Parents/Carers
Consultation with parents and carers took place during the Spring term. We thank everyone for engaging with this process and have addressed all questions raised during bespoke feedback to each parent. Clarification on the progression in teaching of each theme from EYFS to year 6 is addressed via our RSHE policy, PSHE policy, provision maps and knowledge maps.
The two main questions raised where clarity of content was required linked to 1. the teaching of sex education and 2. whether the RSE curriculum takes account of faith. The responses to these question are highlighted in the DfE guidance and support document for parents.
Q: Will my child be taught sex education at primary?
A: We are not introducing compulsory sex education at primary school.
We are introducing Relationships Education at primary, to put in place the building blocks needed for positive and safe relationships of all kinds. This will start with family and friends, how to treat each other with kindness, and recognising the difference between online and offline friendships.
Many primary schools choose to teach sex education (which goes beyond the existing national curriculum for science), and we recommend that they do so, tailored to the age, physical and emotional maturity of their pupils. If you continue to have concerns, you have an automatic right to withdraw your child from these sex education lessons.
At Sandal, we have mapped our relationships education to demonstrate what we propose to teach and how.
Relationships Education Map EYFS - Y6

We have also produced detailed, progressive and comprehensive knowledge maps for every year group for each of the 3 core strands; Relationships Education, Health Education and Living in the Wider World.
Q: Does the new Relationships Education and RSE curriculum take account of my faith?
A: The subjects are designed to help children from all backgrounds build positive and safe relationships, and to thrive in modern Britain.
In all schools, when teaching these subjects, the religious background of pupils must be taken into account when planning teaching, so that topics are appropriately handled. Schools with a religious character can build on the core required content by reflecting their beliefs in their teaching.
In developing these subjects, we have worked with a number of representative bodies and faith organisations, representing all the major faith groups in England. Several faith organisations produce teaching materials that schools can choose to use.
At Sandal, our current curriculum provision mapping for RE and Collective Worship fully meets the needs of our children, families and community and the new RSE curriculum will further complement our current provision.
Proposed RSE Policy
The new guidance focuses on healthy relationships and keeping children safe in the modern world. It also covers a wide range of topics relating to physical and mental health, well-being, safeguarding and healthy relationships. Learning about the emotional, social and physical aspects of growing up will give children and young people the information, skills and positive values to have safe, fulfilling relationships and help them take responsibility for their own well-being.

PSHE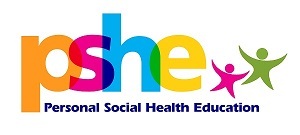 At Sandal Castle Primary School, the quality, breadth and depth of our curriculum ensures that children are open minded, respectful, resilient, tolerant and have empathy when in school and in the wider community. Our school's vision and its associated values develop aspiration in all children, giving them resilience to cope well when things are difficult and the perseverance to overcome barriers to their own learning and to make positive choices. As a school, we make sure all children have curriculum opportunities to look beyond themselves, ask 'big questions' and think globally about life and develop an understanding of disadvantage, deprivation and the exploitation of the natural and human world. This provides opportunities for all children to engage in social action and to understand how they can challenge injustice both now and in the future. Our children are advocates and leaders for positive change. Their behaviour and attitudes to courageous advocacy and social action are recognised both within school and within the community.
As a school we are using the third edition of the PSHE Association's programme of study for personal, social, health and economic (PSHE) education. It was written to sit alongside the 2014 National Curriculum and has been updated to reflect the rapidly changing world in which our children live and learn.
Section 2.5 of the national curriculum framework states that all schools should make provision for PSHE education; drawing on good practice identifying the key concepts, skills and attributes that are developed through PSHE education. These help us to fulfil our statutory responsibility to support pupils' spiritual, moral, cultural, mental and physical development and prepare them for the opportunities, responsibilities and experiences of life, as set out in Section 78 of the Education Act 2002, and their statutory safeguarding responsibilities, in line with the statutory guidance that schools 'should ensure children are taught about safeguarding, including online, through teaching and learning opportunities, as part of providing a broad and balanced curriculum'.
The programme of study covers Key Stages 1 and 2 and is based on three core themes within which there is broad overlap and flexibility:
Core theme 1.
Core theme 2.
Core theme 3.
Living in the Wider World
In order to bring this programme of study to life and tailor it to the specific needs of our school, children and community, we have membership of the PSHE Association.
Additional Information

The new guidance focuses on healthy relationships and keeping children safe in the modern world. It also covers a wide range of topics relating to physical and mental health, well-being, safeguarding and healthy relationships. Learning about the emotional, social and physical aspects of growing up will give children and young people the information, skills and positive values to have safe, fulfilling relationships and help them take responsibility for their own well-being.
The following documents giving additional can be accessed via the links below:
Principles for Good Quality RSE
The SEF has developed a statement which explains what is needed for good quality RSE. The 12 points of the statement are based on research evidence. They are supported by a wide range of partners including NSPCC, Barnardo's, The Children's Society and NCB.
The SEF firmly believe that the purpose of RSE is to help children and young people to be safe, healthy and happy as they grow up and in their future lives. RSE must always be appropriate to pupils' age and stage of development and is an essential part of safeguarding.
Principles for Good Quality RSE

We are proud to celebrate our accreditation and links with the following providers...