'Together we grow: Together we give'. Ezekiel 47:2
We are a school community and we are a family. We learn together, we support each other, we give our time, our kindness, our love and our compassion to those around us in our school and wider community. We help each other to be ourselves and to be proud of it and to grow in to the unique individuals we are, and as a result, we grow into the respectful and accepting community we all value so much- we are there for each other on each step of our journey.
Welcome to our PE, Health and Well-being pages.
We are celebrating the successful re-accreditation of the AfPE Quality Mark with DISTINCTION!

afPE Quality Mark for Physical Education & Sport - Distinction
Thank you for your re-application for the Quality Mark for Physical Education & Sport award.
The assessment panel has considered your application, together with the feedback from the validation visit, and afPE is delighted to award your school the Quality Mark with Distinction for 'demonstrating outstanding commitment to improvement in Physical Education and Sport'.
Your award is valid for three years, commencing December 2016.
The panel was extremely impressed by the status of physical education and sport in your school which is obviously as a direct result of your leadership and management.
Your pursuit of excellence is demonstrated by your uncompromising and highly successful drive to improve and maintain the highest levels of achievement and personal development for all pupils in Sandal Castle School.
The fact that you have been awarded quality mark with distinction again is testament to the sustainability of this over a period of time. You have also empowered the subject leader and others in the PE Faculty to support and develop colleagues to know what to teach and how to teach it well.
You will receive a certificate, an engraved plaque and your school will also be listed on the afPE Quality Mark webpage. In addition the Association will submit a report to the Department for Education (DfE) which will include details of the successful applicants. There is always a possibility that a representative from the DfE or Sport England may wish to visit your school.
On behalf of the Association, I would like to offer you our congratulations on the successful renewal of your award.
Yours sincerely,
Sue Wilkinson
afPE Strategic Lead
Evidencing the Impact of the Primary PE and Sports Premium - July 2021

AfPE Task Force
We are privileged to provide the case study to support AfPE. Physical Education (PE) is a subject taught to, and experienced by, all children and young people in our schools as part of the curriculum. As the only subject that educates through the physical domain, understanding its movement and how it can be used to build an active and healthy lifestyle—that also helps develop other key life skills and improve academic attainment—PE should rightly sit at the heart of school life
AfPE TASKFORCE ON THE FUTURE OF PHYSICAL EDUCATION (PE): THE HEART OF SCHOOL LIFE

National Fitness Day 2021
On Wednesday 22 September 2021 National Fitness Day will celebrate its 10th anniversary.
The theme this year is 'Fitness Unites Us'
We will be celebrating National Fitness Day by taking part in a range of activities including our daily mile and swimming


Our Friday Mile
Year 6 take part in a Friday mile every week.
On the 17th May we shall be starting an 'active travel to school' initiative funded by the charity Living Streets. Our aim is that we will hopefully have children in class who are more active and therefore concentrate better, have raised self-esteem, improved mood and a variety of other physical and mental health benefits.
Some classes throughout school will be trialling it next week with a view to ironing out any issues so that it will be a smooth whole-school rollout in Summer 2.
The premise is simple: we want children to travel to school in an active and sustainable way. Even for those that live far away, they can 'Park and Stride'. This means parking up at least a 10-minute walk away or hopping off the bus at an earlier stop. Indeed, this could also mean travelling to school on a bicycle or scooter. If children travel to school in an active way at least once a week for a month, they are rewarded with a WOW badge. The following video explains everything and clearly shows how this can be recorded in your classroom...
Our before launch event outside school will take place on Wednesday 19th My 2021, around 08:00-09:00 attended by Strider (the mascot), Mary Creagh, Living Streets CEO and former MP for Wakefield, Tracey Brabin, newly elected mayor of West Yorkshire Combined Authority (WYCA), Cllr Kim Groves (Chair of Transport for WYCA) and Cllr Jacquie Speight (Head of Culture, Leisure and Sport at Wakefield Council). They will be having socially distanced informal conversations with children and families as they enter school.
The Brownlee Foundation
Alistair and Jonny Brownlee, Olympic triathletes, loved being active whilst they were growing up and still get so much enjoyment from swimming, cycling, running and triathlon.
The Brownlee Foundation have established the Brownlee Medal Challenge for schools and children to get involved with.
This past year has brought about certain difficulties and consequently more children are becoming inactive, lacking motivation and potentially falling out of love with sport.
The medal challenge is a great way to re-engage and motivate children to get active.
The Challenge
The medal challenge will take place during Summer Term 2 and the aim is for children to make a positive change with regard to their activity.
Each individual child will choose their own challenge and on completion of their challenge, they will be awarded their medal.
The emphasis of the medal challenge is to have fun and for children to do their personal best.


England does the Daily Mile
Yorkshire Sport Foundation is preparing to join The Daily Mile™, Place2Be and Sport England in a national event day to get one million children across England running together at the same time on April 30th .
"England does The Daily Mile" is a virtual mass participation event across all England's primary schools. On the 30th April, schools and 'social bubbles', up and down the country, will run their Daily Mile virtually, together in an effort to raise awareness for children's mental health and wellbeing across the country.

We look forward to taking part!
England Does The Daily Mile
Please find the timetable for Sandal Castle Primary's participation in 'England Does The Daily Mile'. The course will be set up on the field and will be organised into 3 x 536.3m laps. If you could time and record the top 10 boys and girls in every group, that would be greatly appreciated! Below, just for reference, I have also included a list of record times for completing a mile, organised by age.
Thursday 29th April

EYFS

09:00 – 09:45

Year 1

11:00 – 11:45

Year 2

13:30 – 14:15
Friday 30th April

Year 3

09:00 – 09:40

Year 6

09:45 – 10:05

Year 4

11:00 – 11:30

Year 5

11:35 – 11:55
Year 1 Daily Mile
Year 6 Daily Mile
Staff CPD

As a school we ensure that staff CPD is a priority. This academic year, our focus has been to further improve and develop the overall delivery of the physical education curriculum within school.
During 2020/21, Victoria Heaton has undertaken the afPE recognised Certificate in Primary School Physical Education Specialism Level 5. Josh Jordan- Roberts has already achieved the qualification. This qualification is a vital component in raising standards within primary school physical education teaching and learning.
In April 2021, Hannah Stansfield began the Qualification in Supporting Pupils' Wellbeing Through Physical Education. This qualification is a nationally recognised qualification that enables staff to become specialists in supporting the emotional and social wellbeing of pupils through physical education.
In April 2021, Dan Jones, Nic Parish, Victoria Heaton and Rachel Wadsworth attended the Connecting the dots: Aligning the new RHSE Curriculum with your PESSPA Provision led by Yorkshire Sport Foundation. Within this training, staff further developed knowledge and understanding of the physical health and fitness elements of the RSHE Curriculum, and what is included in the statutory guidance. They gained knowledge and facts to include when teaching about physical health and fitness and have the chance to reflect on our existing physical health and fitness provision, how this aligns with the RSHE curriculum and identify any gaps. They also had the opportunity to further develop understanding of the links between the RSHE curriculum and whole school Physical Activity, PE and School Sport provision.
In April 2021, Victoria Heaton and Nic Parish attended the 2 day Obesity and Mental Health Conference - What is the Connection? led by SCOPE School global.
As of July 2021, we also have 1 member of staff; Victoria Heaton accepted onto a PE Degree course.
Swimming
We have staff who have furthered qualifications in swimming to ensure that we can meet the needs of children in early years.
Baby and Pre School Submersion Upskill accreditation -Joel Russell and Brooke Russell
Baby and Pre School swimming accreditation - Joel Russell and Brooke Russell
L3 Award in Pool Plant Operations - Julian Russell, Joel Russell and Nathan Harper
BBC Breakfast TV feature Sandal Castle Primary School - SEPTEMBER 2020
We have been asked by Sue Wilkinson MBE and Eileen Marchant MBE from AfPE to feature our fantastic Swimming and PE curriculum on BBC breakfast TV. Sue and Jason Robinson OBE, English former dual-code international rugby league and rugby union player will be on site (socially distanced and adhering to all government protocols ensuring no contamination of school bubbles) to interview myself and key members of staff on the importance of PE and physical activity on health and well being, whilst also filming swimming and a number of outdoor PE sessions.
This is a huge pat on the back for school and a fantastic achievement in itself. From all the thousands of schools available to be chosen, it is the Sandal curriculum that continues to be recognised as being truly outstanding by the Association for PE.
During our filming with BBC Breakfast the fantastic skills and techniques of our children were showcased...
Year 5- swimming.
Year 4 - netball.
Year 2 - striking and fielding
Year 3 - athletics
We also had opportunity for question and answer sessions AND the chance to race against Billy Whizz himself!
School Games Recognition July 2020
We are delighted to have been awarded our School Games Certificate of Recognition for 2019/20 which for this year replaces the usual School Games Mark Award. Our Gold Games Mark award that we received last year has been rolled over
As we are on course for Platinum, we are pleased to receive the following message from YST, "For those schools on course for Platinum, please be assured that this will not affect applications next year and for all other schools please note that you will maintain the same level School Games Mark due to the pause."
Certificate of recognition 2019/20
School Games Certificate 2019/20

School Games Gold - July 2019
For the second year running we are delighted to have been awarded the Gold School Games Award. This is another fantastic recognition of the quality of PE and Sport, and engagement of our children across each year group in festivals and tournaments.
DfE - Outstanding PE Lessons - June 2019
The DfE have asked if we would

be happy to share

details around our PE lessons in school as they have noted that

we

won the AfPE outstanding PE award for 2018.

The School Sport Action Plan is due to be announced shortly and a

s part of the DfE's preparations for the announcement

they are c

ollecting

inspirational examples of PE and Sport in schools which

they

can use to bring the plan and its narrative to life when ministers are talking about it.




This is yet another fantastic validation of the quality of our provision, learning and teaching.



Wakefield PE Conference January 2019
The focus of the PE Conference this year was "Using PE, sport and physical activity for whole school improvement". Our children were asked to perform the opening dance routine and Miss Whitehead led workshops during the day.
August 2018
We are delighted to announce that we, Sandal Castle (VA) Community Primary School, have achieved the School Games GOLD Mark Award for the 2017/18 academic year.
The School Games Mark is a Government led award scheme launched in 2012, facilitated by the Youth Sport Trust, to reward schools for their commitment to the development of competition across their school and into the community, and we are delighted to have been recognised for our success.
DVD Update - July 2018
Now launched...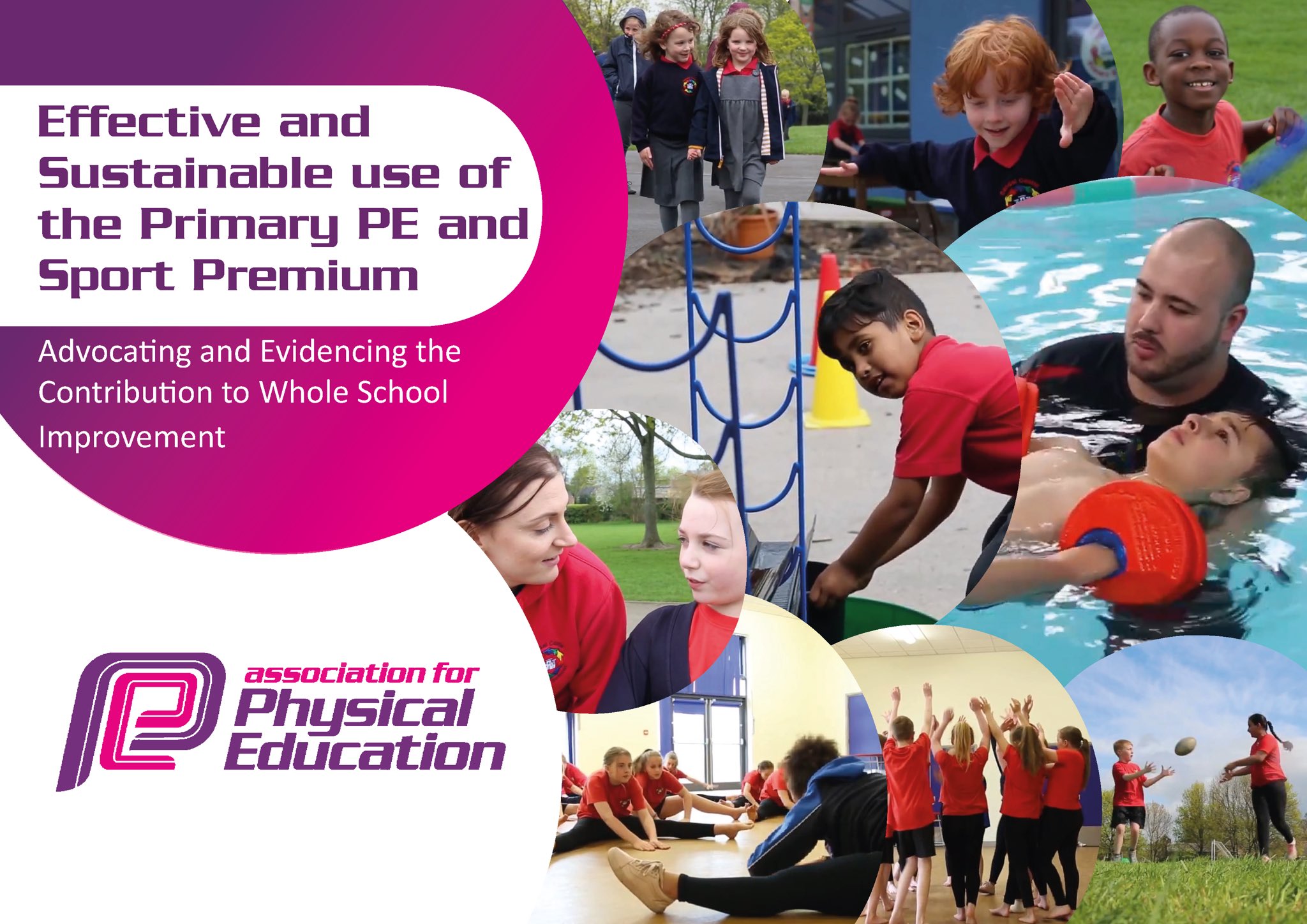 PE Update - 4th July 2018

Late yesterday afternoon, Lauren Whitehead, Nicola Parrish and Nichola Russell travelled to St George's Park, Staffordshire as guests of the AfPE and DfE at their annual awards evening. We had a fantastic time meeting the AfPE Strategic leaders, DfE representatives, Ofsted Inspectors and Olympians.
The awards were quite a surprise!
Sue Wilkinson MBE and Eileen Marchant MBE, endorsed by the DfE had nominated and awarded Lauren and Nic the Special Award for outstanding subject leadership in Physical Education - a fantastic achievement.
In addition, I had been nominated, endorsed by the DfE and awarded the Special Award for outstanding leadership and management.
The award ceremony recognises the most outstanding schools/leaders in the country. This recognition means that we are a flagship school for PE and will be a DfE mentor school, supporting other schools in the country due to our whole school commitment, dedication and quality of learning and teaching from the whole school TEAM.
Here is the July AfPE Newsletter celebrating the success of Sandal Castle...
https://mailchi.mp/3d109b11e42a/4tucvyor0f-1462961...

The link below is part of the DVD showcasing swimming at school.
https://twitter.com/afPE_PE/status/1014460783407910912
twitter.com

"A clip from our brand new DVD which will be launched imminently (and made freely available to all afPE members). 'The Impact of PE and School Sport to Whole School Improvement' #afpe2018 https://t.co/siivLjNrA9"
The link below is the DfE tweet celebrating our AfPE awards!
https://twitter.com/educationgovuk/status/1014534114047942657
twitter.com

"Congratulations to the @afPE_PE award winners who have demonstrated outstanding practice and leadership in #PhysicalEducation. Teachers of #PE are key to helping all #children to lead healthy, active lives #afpe2018"

AfPE Conference Summary Video

http://www.afpe.org.uk/physical-education/afpe-2018-national-conference-summary-film-2/

Fantastic recognition for school!!
DfE Recognition - June 2018

We are delighted that our school has been showcased as a case study school during National Sports Week, June 2018.
Follow the link below to see the DfE report ...
https://www.facebook.com/educationgovuk/

Comments...
A truly outstanding school which has achieved the afPE Quality Mark with Distinction (twice!) and who will feature in afPE's new DVD exempflifying high quality provision that will be unveiled shortly! - AfPE

'I am proud to have been associated with this remarkable school' - Eileen Marchant MBE
Sports Week June 2018

Monday

(18th)

EYFS

Year 1

Year 2

Year 3

Year 4

Year 5

Year 6

AM

Launch / values assembly (20 minutes)

Launch / values assembly (20 minutes)

Roller bikes KS1 Hall (9:30 – 11:45)

Inter-house Cricket Tournament

PM

Boccia SEND festival

Swimming Gala
Tuesday

(19th)

AM

EYFS Sports Day

Elite Healthy Eating assembly KS2 (9:15)

Roller bikes KS1 Hall (9:30 – 11:45)

PM

Key stage 1 sports day

Swimming Gala
Wednesday

(20th)

AM

Elite Healthy Eating Assembly KS1 (9:15)

Lower Key stage 2 sports day

PM

Swimming Gala

Upper Key stage 2 sports day
Thursday

(21st)

HEF day

AM

Healthy Eating Fair

PM

Healthy Eating Fair

Swimming Gala

Inter-house Rounder's Tournament

1:15 – 2:45
Friday

(22nd)

AM

Champions Swimming Gala

PM

Celebration / Values assembly – 1:15PM

Celebration / Values assembly – 1:30PM
Underpinning focus of the week:
| | |
| --- | --- |
| Olympic Values | Paralympic Values |
| Excellence | Inspiration |
| Friendship | Determination |
| Respect | Courage |
| | Equality |
Welcome to our PE, Health and Wellbeing pages.

At Sandal Castle VA Community Primary School, we firmly believe that every child is entitled to a high quality curriculum which places their physical, social, cognitive and emotional needs at the core of its purpose. Within our curriculum and extra curricular entitlement, a fully inclusive programme of PE, swimming and sport features prominently. Children are encouraged to participate in a wide range of after school clubs and our Easter and Summer Sports Camp opportunities are proving to be very popular. Our after school clubs remain free of charge.
Importance of PE Leaflet for Parents

Association for PE Filming

We are delighted to have been chosen by the AfPE to be their feature school in the new DVD, 'High Quality PE'. Filming will take place on the 24th and 25th April. A programme of interviews; children, sports leaders, senior leaders, range of staff, parents and governors followed by filming of curriculum PE, extra curricular PE, swimming, cross curricular transferable skills in other curriculum areas, coaching and staff meeting will also be filmed. We are looking forward to showcase our exemplary practice.
Gallery to follow after filming has taken place.
Please follow the links to further explore our PE provision in school.

Evidencing the Impact of the Primary PE and Sports Premium - July 2020
The Daily Mile

What is The Daily Mile?
Simply put, The Daily Mile is 15 minutes wherein children jog or run, at their own pace, during the school day at a time of the teacher's choosing. The Daily Mile is not Sport or PE, but rather health and wellbeing through physical activity.
It's a simple and straightforward initiative that has been acknowledged for reducing childhood obesity and recognised within the UK Government's 2018 Childhood Obesity Strategy.
It is recommend that schools introduce The Daily Mile to children as a run or jog, not as a walk. If implemented as per Core Principles, almost all children will be able to run for most, or all of, the way after around 4 weeks: their level of fitness will be maintained or improved over the coming months and years.
https://thedailymile.co.uk/parents-and-carers/
Change4Life is an awarding programme designed to promote behaviour change in relation to the health and well- being of the whole school community. By becoming a Change4Life school we will be focusing on our mental and physical well -being whilst promoting the love of exercise and benefits of healthy eating. As there is a close link between pupil health, well-being and attainment at school, we feel this is a vital part of school life where good examples of healthy eating and exercise can be shown and embedded into every day routines. We are all very excited to start this journey and are looking forward to seeing the benefits of these healthy life choices both at school and at home.

Childhood Obesity Strategy and Plan

Due to our Association for PE Quality Mark (with Distinction) we were asked to open the Yorkshire PE conference held at the Cedar Court Hotel in Wakefield.